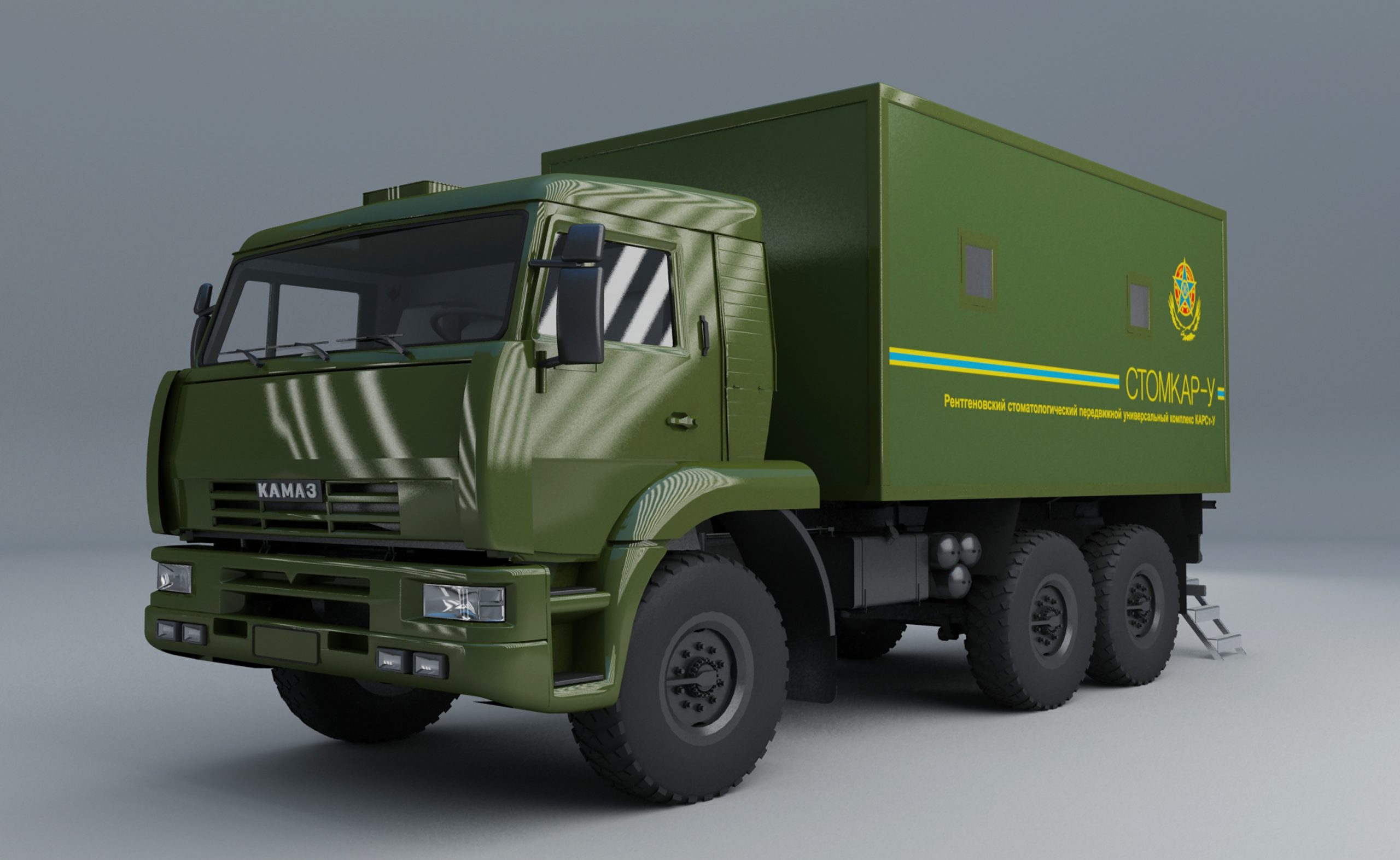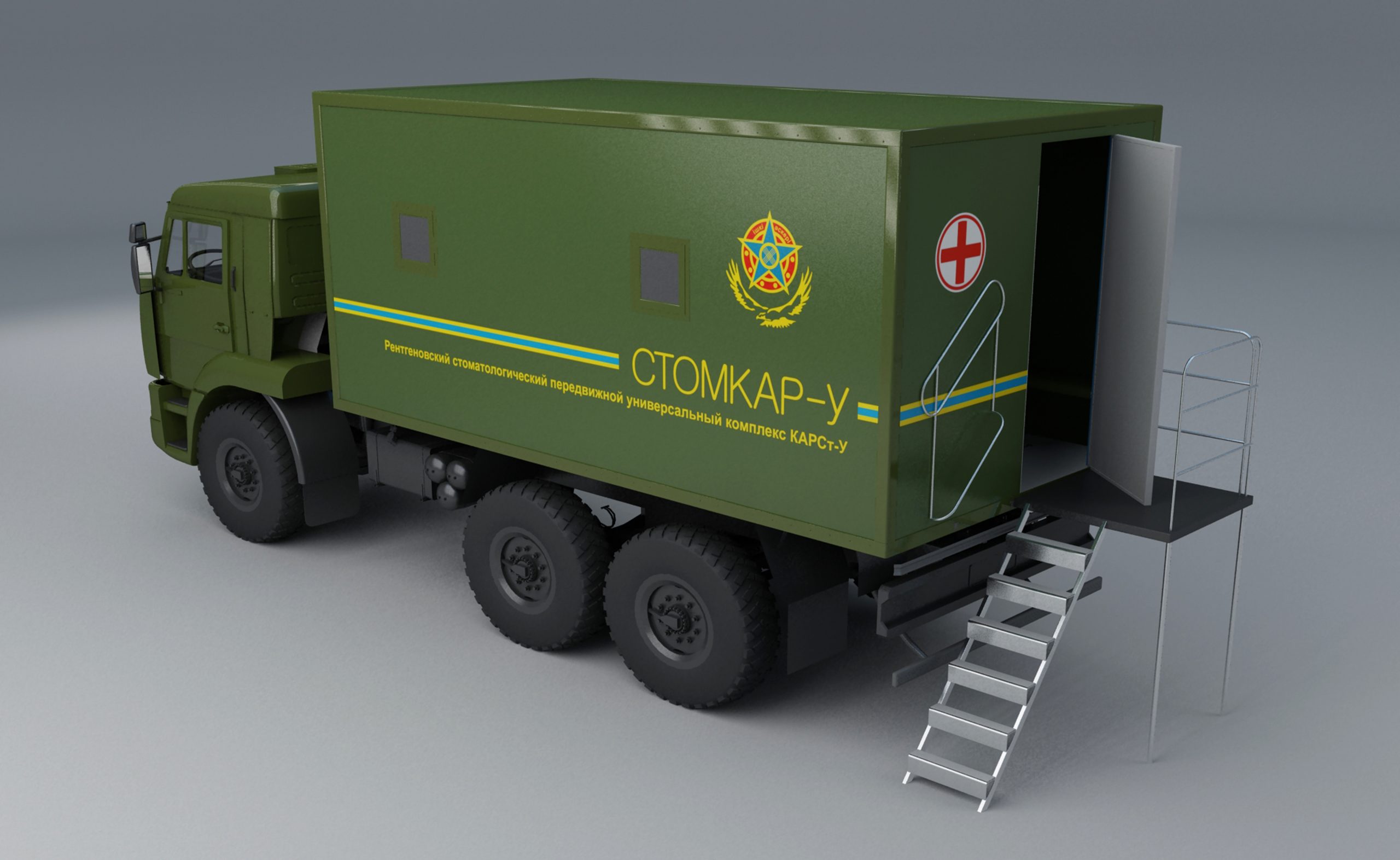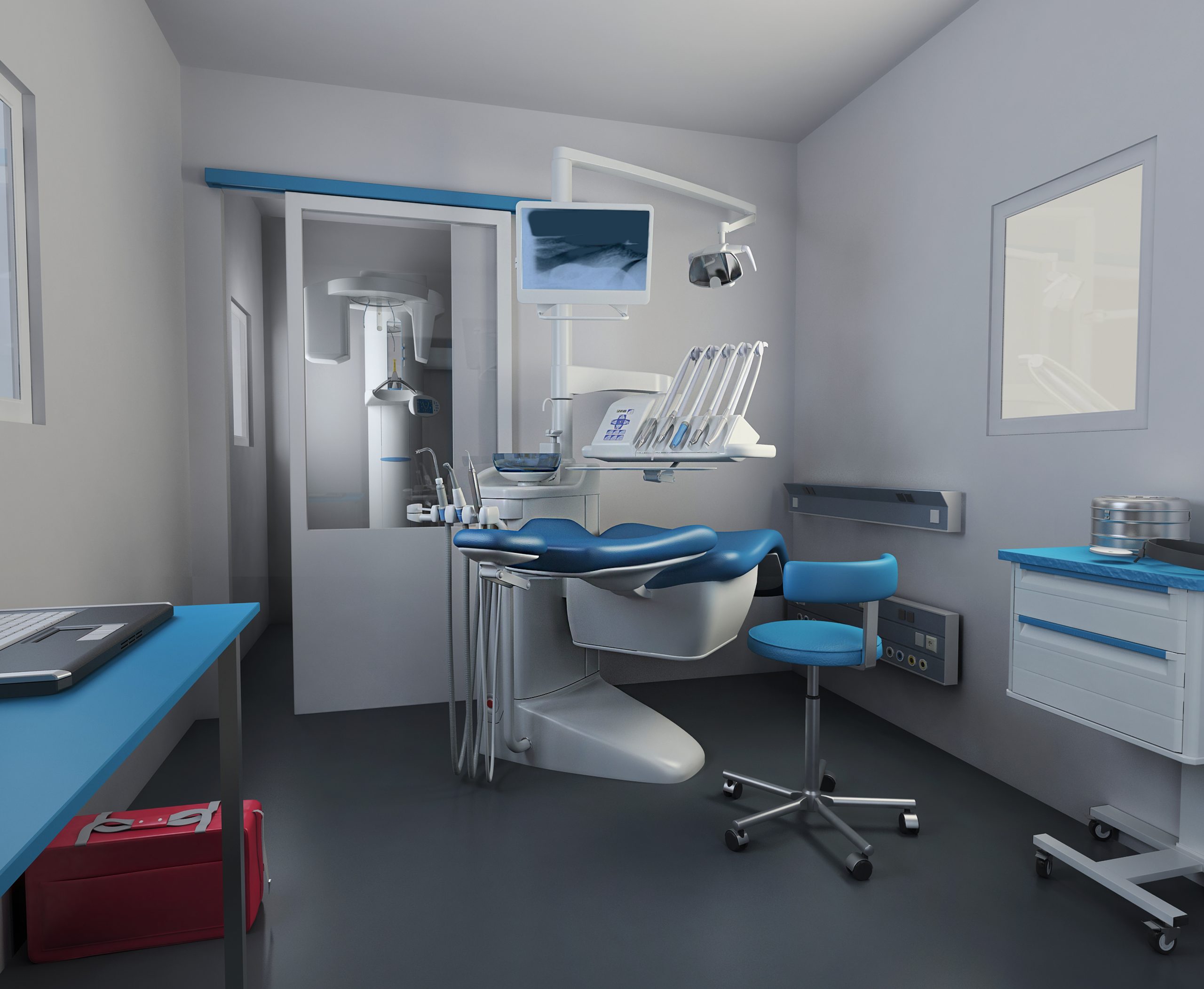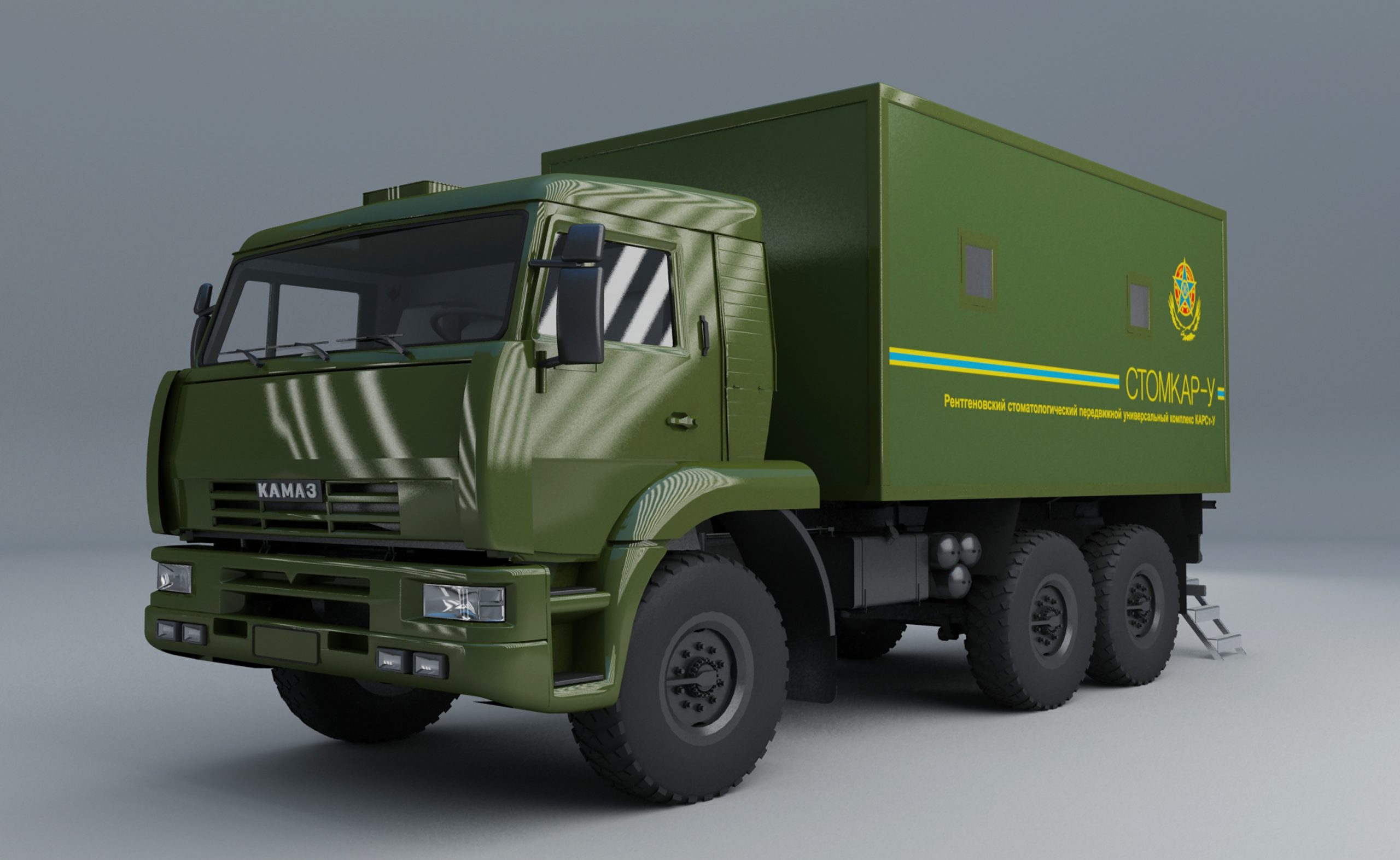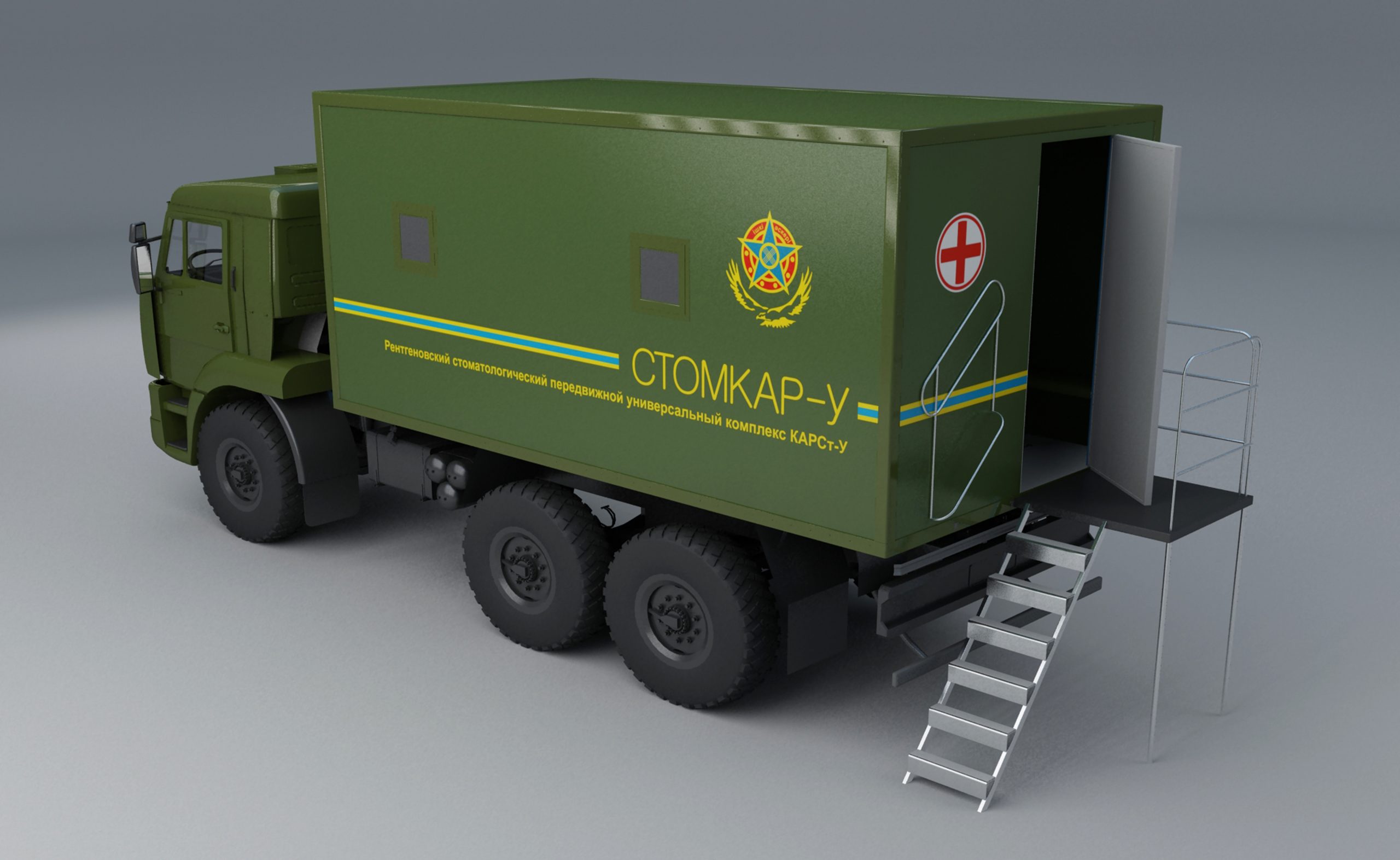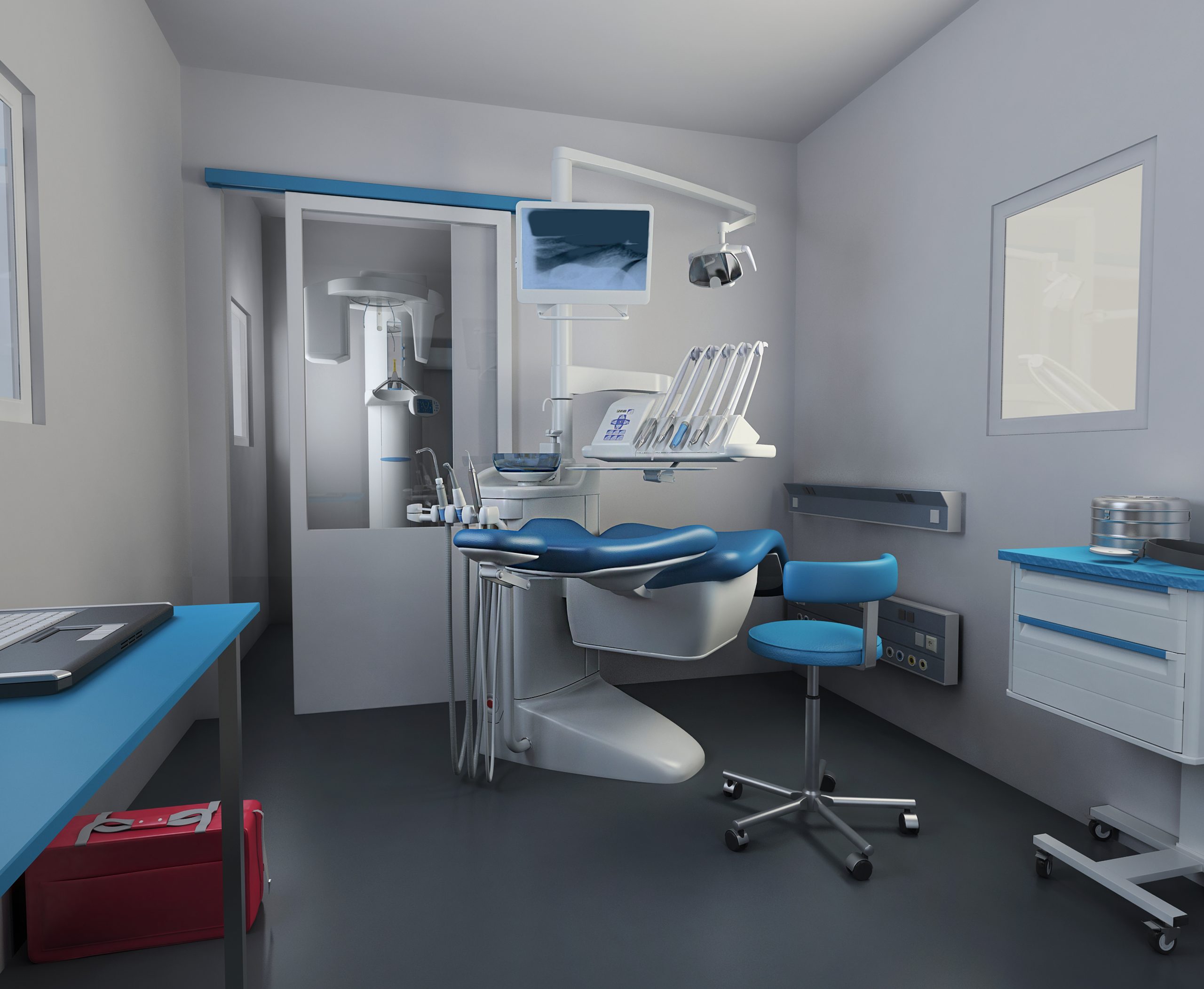 X-ray dental mobile Stomcar-U complex
The complex is designed for examination and treatment of patients in rural areas, hard-to-reach and remote areas, as well as in cities and towns with visits to enterprises and organizations.
According to the universal recognition of dentists, Stomkar-U is a fully functional dental clinic on wheels, which allows you to carry out an almost complete list of diagnostic and therapeutic procedures.
Description
Characteristics
The complex is a van body mounted on the chassis of a vehicle, equipped with an X-ray dental apparatus with a computer radiovisiography system (or film), a dental chair and a set of dental instruments, providing comfortable conditions for staff.
It is allowed under separate contracts to supply the complex without a vehicle and a van body or in a van body without a vehicle.
The installed X-ray dental device is designed both for working with X-ray films and with a digital computer radiography system.
The computer radiography system significantly reduces the time required to obtain a high-quality digital image, which provides a new quality of diagnostics. This system consists of a touch sensor, a USB cable, a sensor connection device, a computer connection device and software. The touch sensor is 10 times more sensitive than the X-ray film, so the dose of X-ray radiation is reduced by 90%. The minimum thickness of the sensor makes it easy to position it to obtain an X-ray of any necessary part of the dental cavity.
The Stomcar complex provides:
– Pre-sterilization treatment of the used dental instrument with the use of sterilization of the instrument in a dry heat sterilizer;
– Storage (up to seven days) of a sterile medical instrument in a UV bactericidal chamber;
– Supply of cold water using an autonomous water supply system consisting of submersible electric pumps, tanks for clean and used water, supply of warm water heated with water heaters;
– Disinfection of the air environment and surfaces of devices, using an ultra-violet bactericidal wall irradiator;
According to the customer's needs, this complex can be implemented on the basis of various automobile chassis: trailers, railway wagons, sea vessels, without chassis, KAMAZ all-terrain vehicles (with wheel formulas 6×6, 4×4, 4×2), as well as HYUNDAI chassis with soft suspension for urban and medium off-road conditions. A wide selection of car chassis and additional equipment allows you to choose the optimal configuration that best meets the needs of the customer.