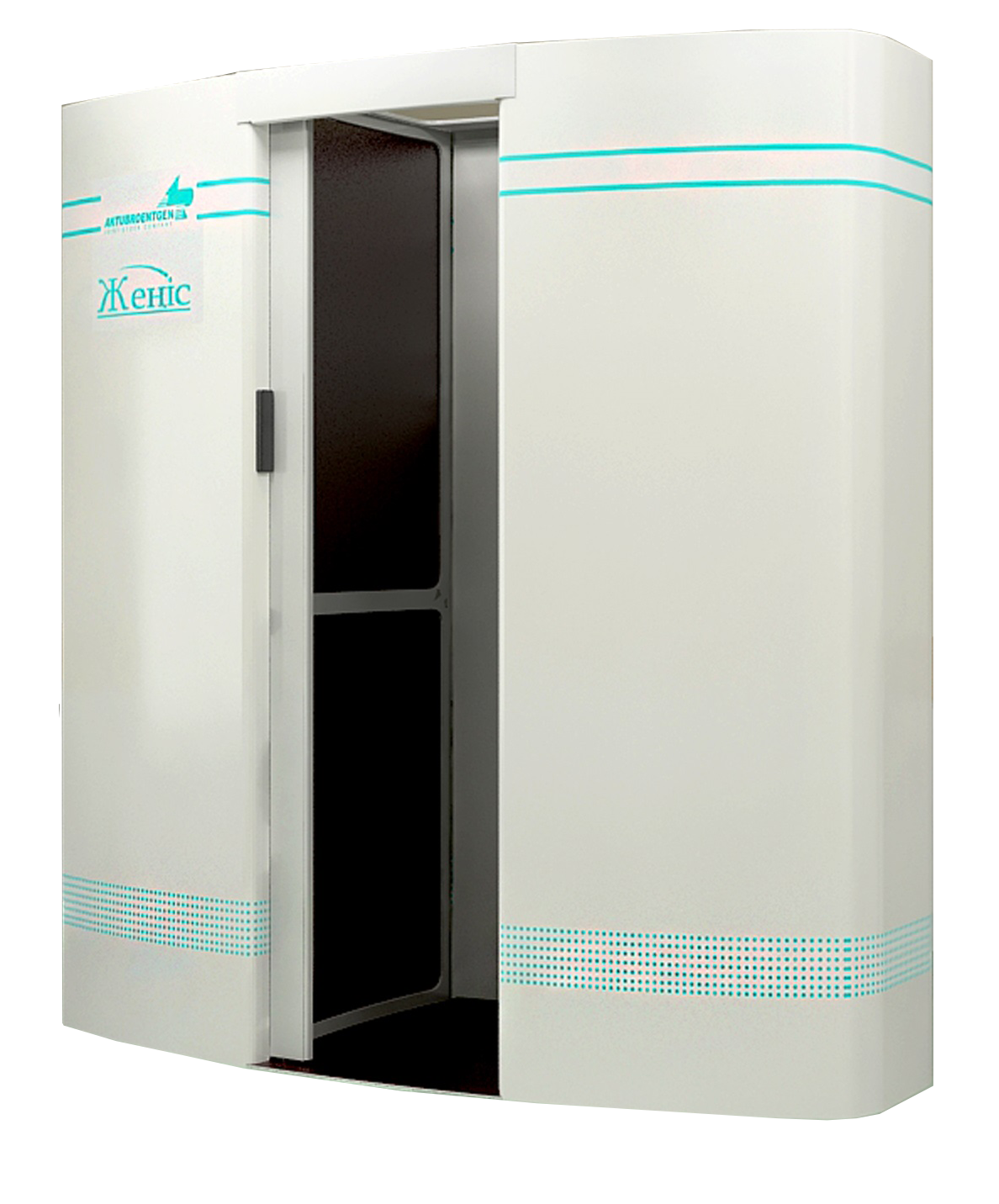 Stationary X-ray fluorographic apparatus "ZHENIS"
Upgraded high-tech X-ray system for fast, easy and safe diagnosis of diseases of the chest and skull. Zhenis worthily continues the line of Kazakhstan-made fluorographs, known for their legendary durability and ease of operation.
Description
Characteristics
Digital X-ray machine "Zhenis" with a flat panel allows you to:
— Receive full-format images of 43×43 cm in size, sufficient for conducting any studies of the respiratory organs;
— Have a high quantum efficiency, due to which a high-quality image is achieved with minimal radiation load on the staff and the patient;
— Achieve versatility thanks to fast matrix response, good resolution and frame rate;
— Get rid of geometric distortions;
A flat panel receiver, moved vertically together with an emitter, and a high-frequency feeding device provide such a comfortable and harmless procedure for the patient that they put this device on a new level of safety in the world of X-ray studies.
For an additional level of radiation safety and comfortable working conditions for staff, the cabin of the device is also equipped with a video surveillance system that allows you to monitor the patient's position without leaving the workplace.
| | |
| --- | --- |
| Parameter | Value |
| Contrast sensitivity | 1%, at a dose of 1 mR |
| Spatial resolution, p. l./mm (in the center/at the level of 0.8) | 4,0 |
| Focal distance, mm | 1100 |
| The range of vertical movement of the radiation source and receiver, mm, not less | 460 |
| Productivity, images per hour | 60 |
| Uninterruptible power supplies for the ARM of a laboratory technician / ARM of a radiologist, W | 440/600 |