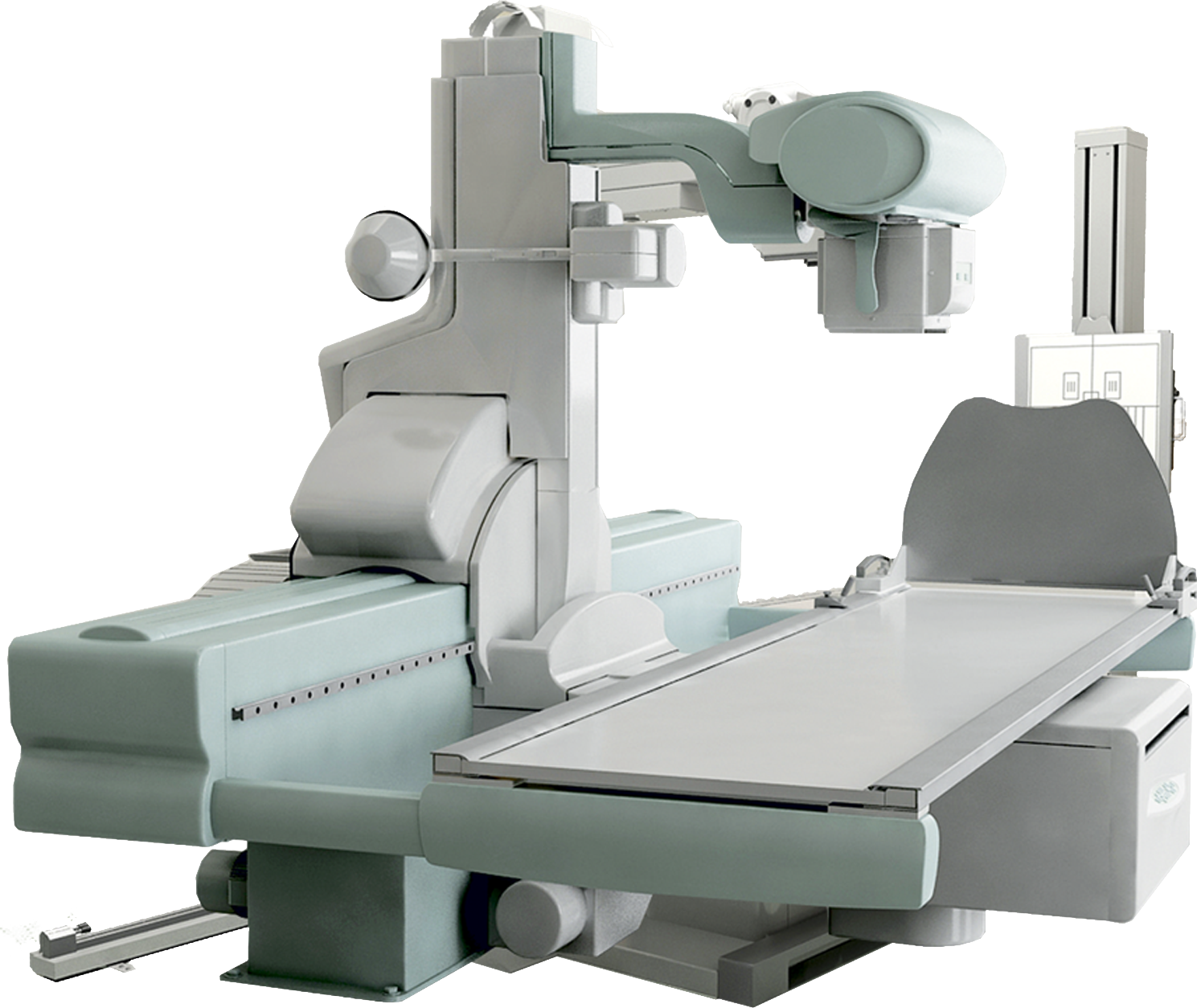 RDC "ARDIAGNOST-8" with visualization system-digital flat panel
One of the best in its class multifunctional compact and powerful X-ray diagnostic complex, equipped with a remote-controlled turntable and a rotary tripod.
It allows to perform with a large margin of power and with the help of advanced functions all types of studies that are in principle possible to carry out on the RDC: linear tomography, examination of the intestine, skull, skeletal bones, urography, myelography, examination of blood vessels and lungs, bronchography, angiography with high image quality.
Description
Characteristics
— The power of the generator device is 50 kW, the power of the X-ray tube is not less than 20/50 kW, the heat capacity is not less than 300 kHu;
— The device has the highest load capacity in this class of devices (up to 284 kg);
— Equipped with an X-ray image amplifier that transmits a high-resolution X-ray image to a monitor in real time;
— Has a complete set of the most advanced X-ray image capture and processing tools and functions;
— Perfect design that can bring joy to the staff of the radiology department every day and raise the status of the clinic, creating an image of it as the most advanced and most competent in the region;
— The analysis carried out for several years shows that this complex surpasses the vast majority of other RDCs offered on the market of the Republic of Kazakhstan in most technical, functional and consumer characteristics.
It can be supplied in several different configurations, including for use with film, digital X-ray cassettes, and in a fully digital version.
The movement of the table can be controlled both on the device itself and remotely from the control room.
The use of EOP reduces the radiation load on the patient, transforming the X-ray image into a television image and simultaneously enhancing it, which significantly increases the image quality and resolution.
The ability to conduct real-time contrast studies of the kidneys, observing their excretory function, other contrast studies, such as: fistulography of hepatic passages, studies of the bile duct, uterus, fallopian tubes, gastrointestinal tract, etc.
The fully automated design of the device allows conducting research in vertical, horizontal positions, in lateroposition, which provides the most comfortable conditions during the examination.