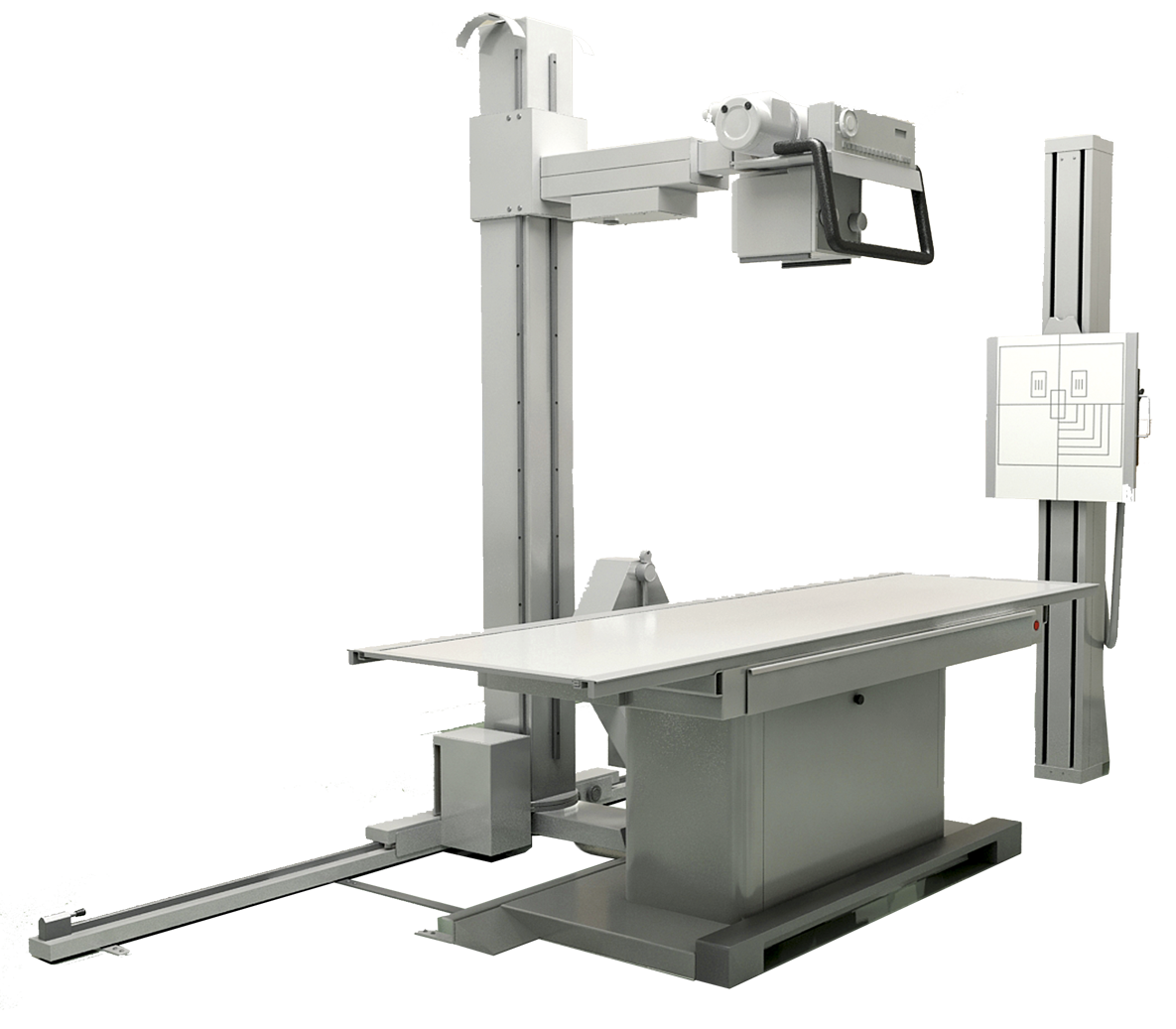 RDC "ARDIAGNOST-6" with visualization system-digital flat panel
Reliable and simple with a vertical tomographic stand, for general complex and specialized X-ray studies; high resolution. Ardiagnost-6 will fit perfectly into the emergency department, the emergency room of any medical center or emergency hospital; the ability to work in the fluorography mode during a mass examination.
Description
Characteristics
The device is equipped with a high-frequency feeding device with microprocessor control, power from 50 to 80 kW, with a frequency of 400 kHz high voltage generation, an anode voltage range of 40-150 kV in the X-ray mode. Electric quantity: 0.5-1000 wt. Current range: 10-630 mA.
Linear tomography at 4 angles: 5°/20°/30°/45° and three speeds. The height of the layer is 0-250 mm.
— Speed and reliability of operation; high X-ray protection properties of the cabin.
— Well-established in all regions of the Republic of Kazakhstan;
— Can be equipped with a digital image acquisition system (at the request of the Customer).
— Successfully used during the pandemic to diagnose COVID-19
The complex is an ideal solution for heavily loaded radiological departments and contributes well to work when it is not possible to position the patient for several minutes before radiography, fluoroscopy or linear tomography.
Due to its high reliability and low cost, it is the most popular device among X–ray diagnostic complexes for 2 workplaces.