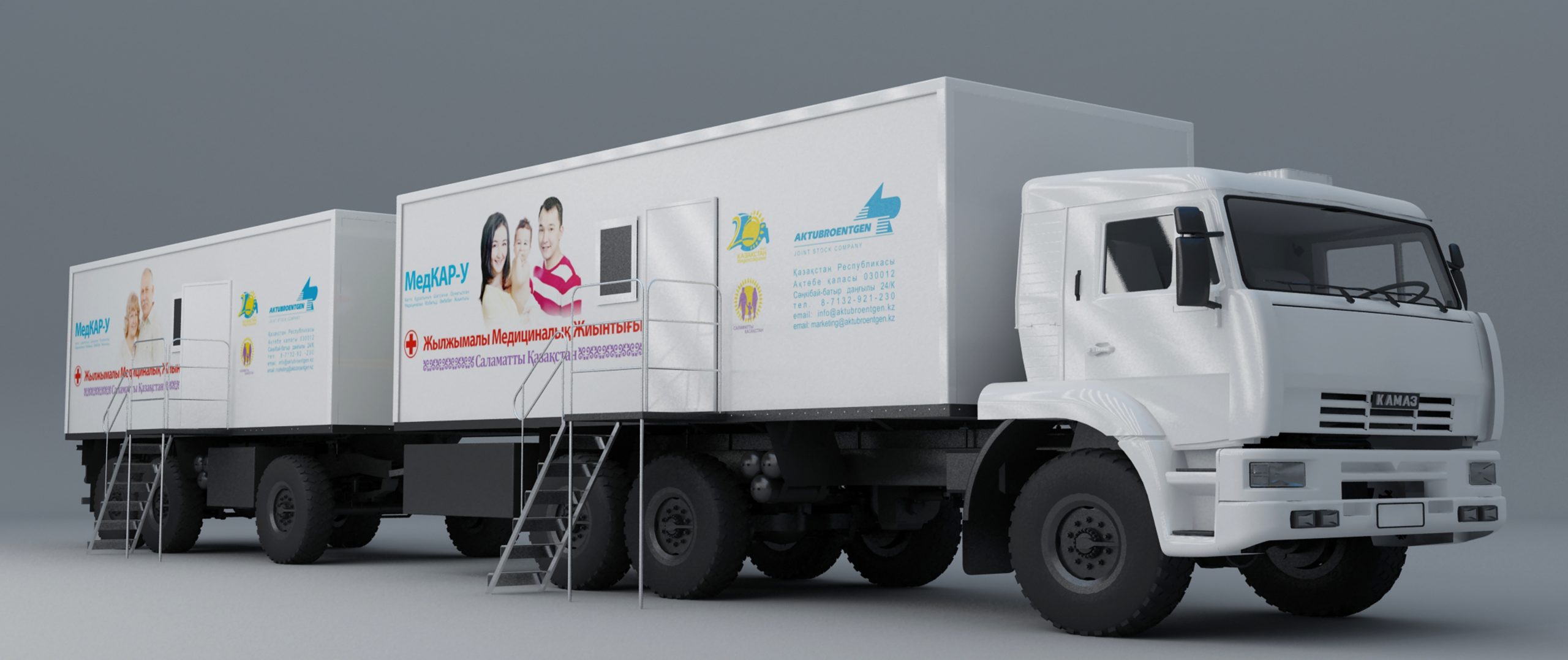 Mobile universal MedCar-U medical complex
The complex is an ideal solution for screening patients living in remote regions and localities. In the transport position, the equipment is in closed lockers and is brought into working condition in less than half an hour. The function of autonomous operation from the generator is implemented.
Description
Characteristics
Two van bodies include six well-equipped offices.
There are the following variants of execution (the layout of the offices), differing in the offices of radiation diagnostics.
1. Variant of execution
1) Laboratory
2) Reproductive Health Office
3) Surgeon's office (otolaryngologist ophthalmologist)
4) General consulting office
5) Dentist's office
6) Mammography office
2. Variant of execution
Laboratory
Reproductive Health Office
Surgeon's office (otolaryngologist ophthalmologist)
General consulting office
Dentist's office
X-ray room
3. Variant of execution
Laboratory
Reproductive Health Office
Surgeon's office (otolaryngologist ophthalmologist)
General consulting office
Digital Fluorography office