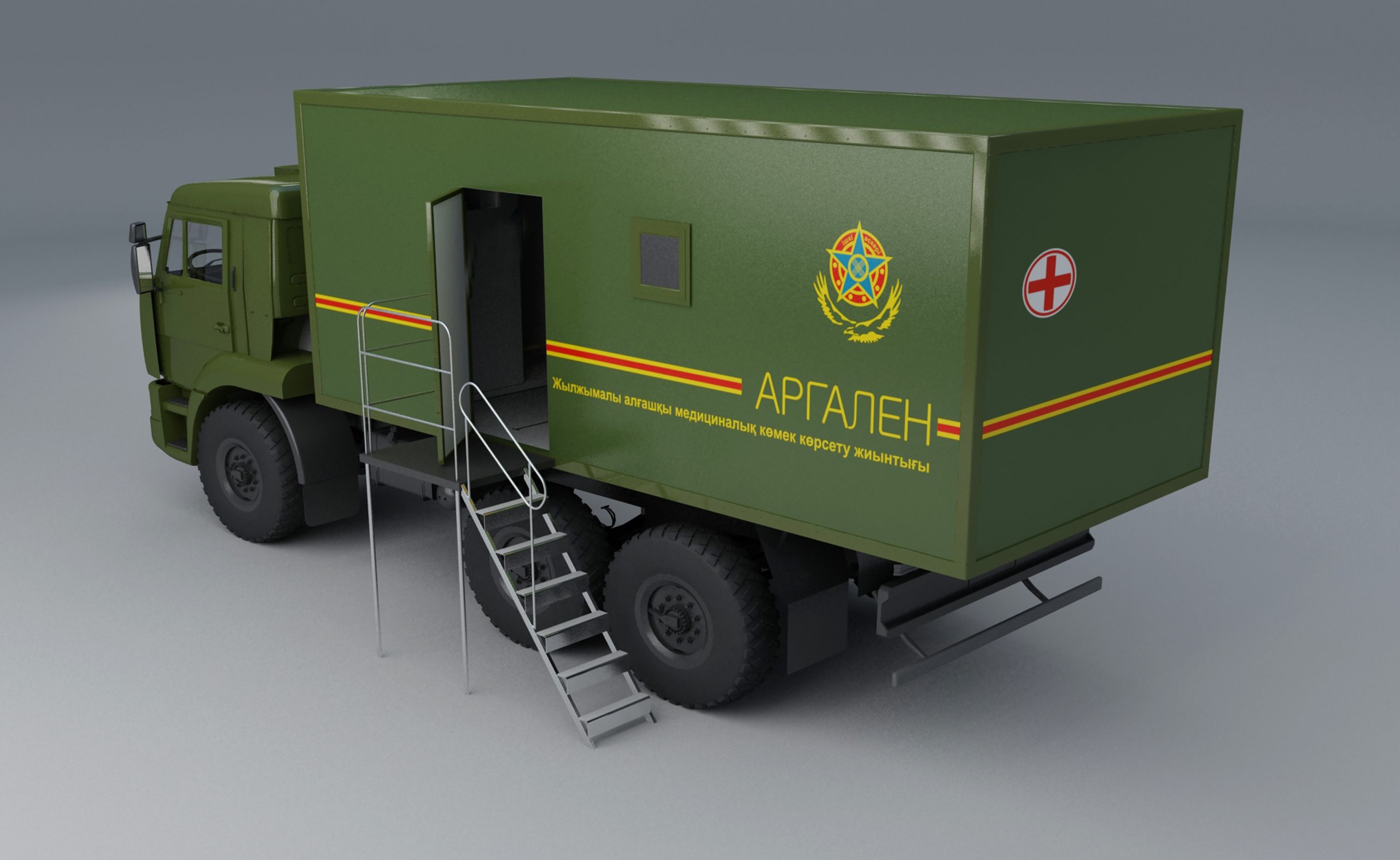 Mobile primary care complex "Argalen"
ARGALEN is a mobile complex designed to provide primary medical care in conditions when full–fledged inpatient medical care is unavailable for one reason or another.
Description
Characteristics
The internal equipment of the complex repeats the equipment of the hospital surgical unit. In particular, the package includes a multifunctional motorized surgery-dressing table, sets of operating instruments, sterilizers of instruments, bactericidal chambers.
ARGALEN is equipped with the latest models of artificial lung ventilation devices, a pulse defibrillator with an LCD display, an oxygen inhaler, and is additionally equipped with professional halogen lighting devices and all auxiliary tools. Thus, emergency medical care, the imposition of immobilization means, resuscitation measures, intensive care, etc. can be provided in the ARGALENA salon.
In agreement with the consumer, individual complete set is possible.