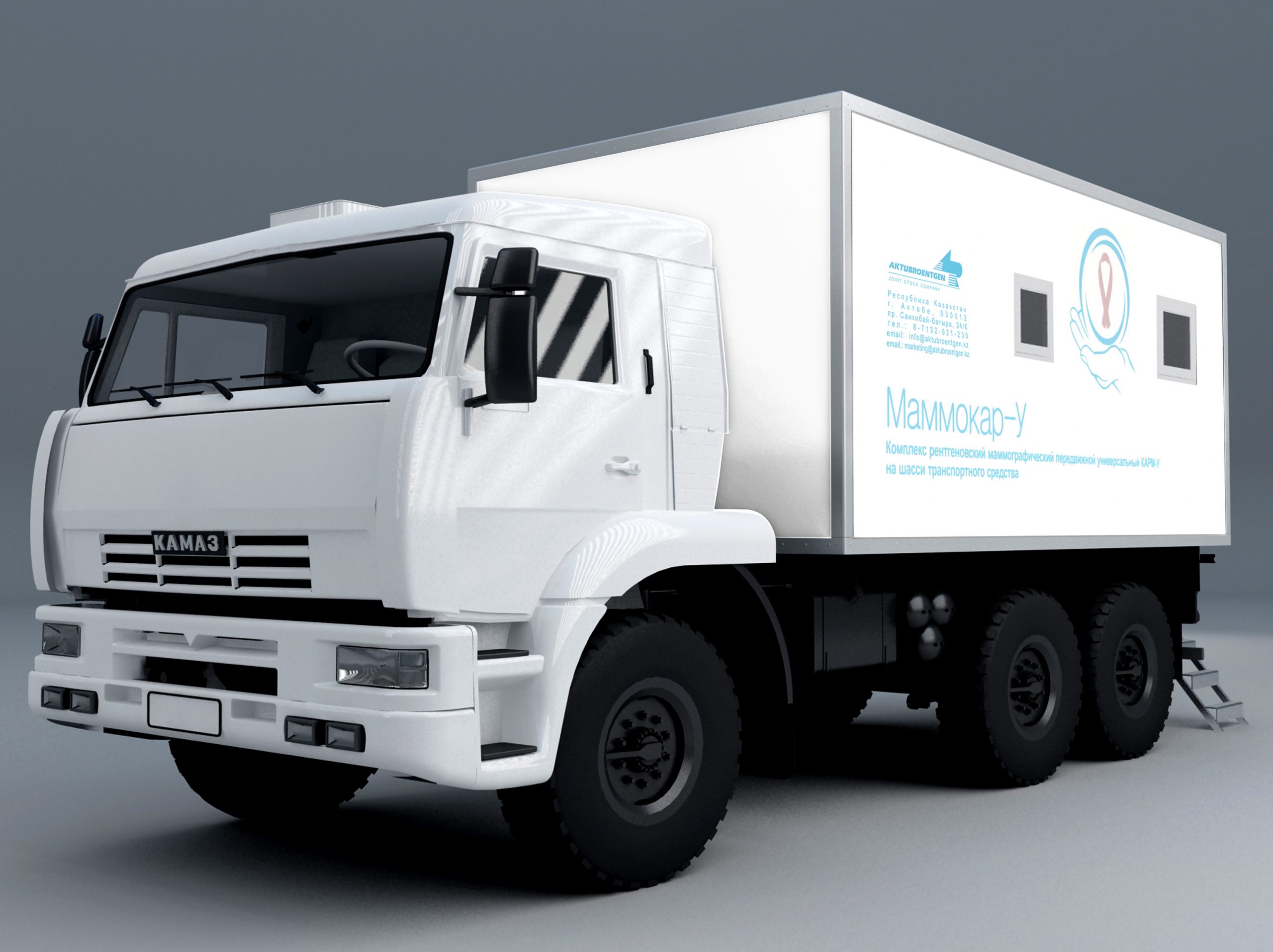 Complex X-ray mammographic MAMMOCAR-U
The mobile universal X–ray mammography complex is an indispensable tool for conducting mass radiography and specialized examination of women in rural areas, remote and hard-to-reach areas of the country, as well as in cities and settlements when visiting enterprises and organizations. The complex consists of a van body mounted on the chassis of a truck and an X-ray mammography machine with a full set of accessories.
Description
Characteristics
Mobility
Mammocar-U mobile medical complexes guarantee excellent driving performance in urban and rural areas, on dirt and gravel roads.
Additional amenities
The mobile complex is equipped with a sanitary and hygienic compartment, including a sink, water supply, water heater, electric pumps, soap dispenser, garbage containers.
Autonomy
The mobile complex is equipped with power supply systems, a liquid heater, a supply and exhaust ventilation system with preliminary air purification, and an air conditioning system. Mammocar-U ensures the preservation of comfortable working conditions at low and high ambient temperatures both in winter and summer.
Optionally, the complex can be equipped with a digitizer (digitizing device), which makes it possible to carry out a full range of digital diagnostic procedures at their low cost.
According to the customer's needs, this complex can be implemented on the basis of various automobile chassis: trailers, railway wagons, sea vessels, without chassis, KAMAZ all-terrain vehicles (with wheel formulas 6×6, 4×4, 4×2), as well as HYUNDAI chassis with soft suspension for urban and medium off-road conditions. A wide selection of car chassis and additional equipment allows you to choose the optimal configuration that best meets the needs of the customer.
Van body dimensions (external):

Length, mm at least
5050
Width, mm at least:
2500
Height, mm at least:
2300
The range of permitted temperatures, deg.:
от -30˚

до +40 ˚