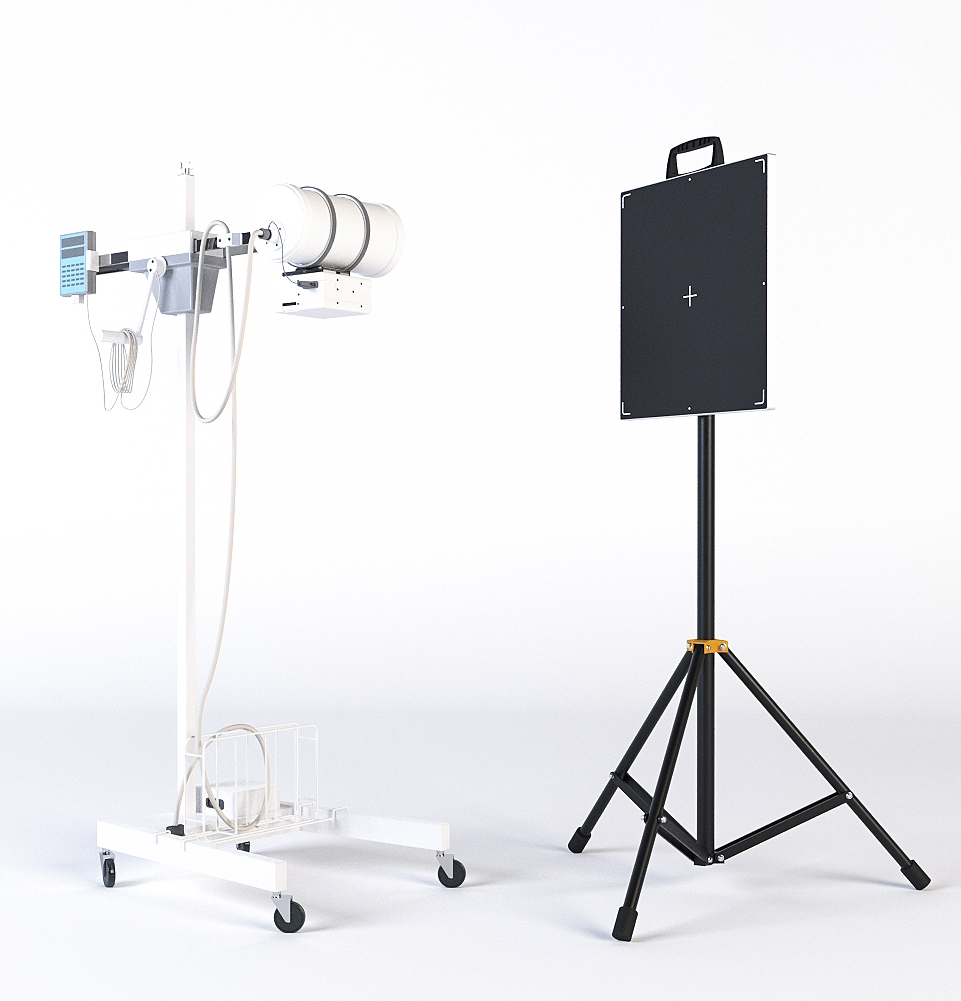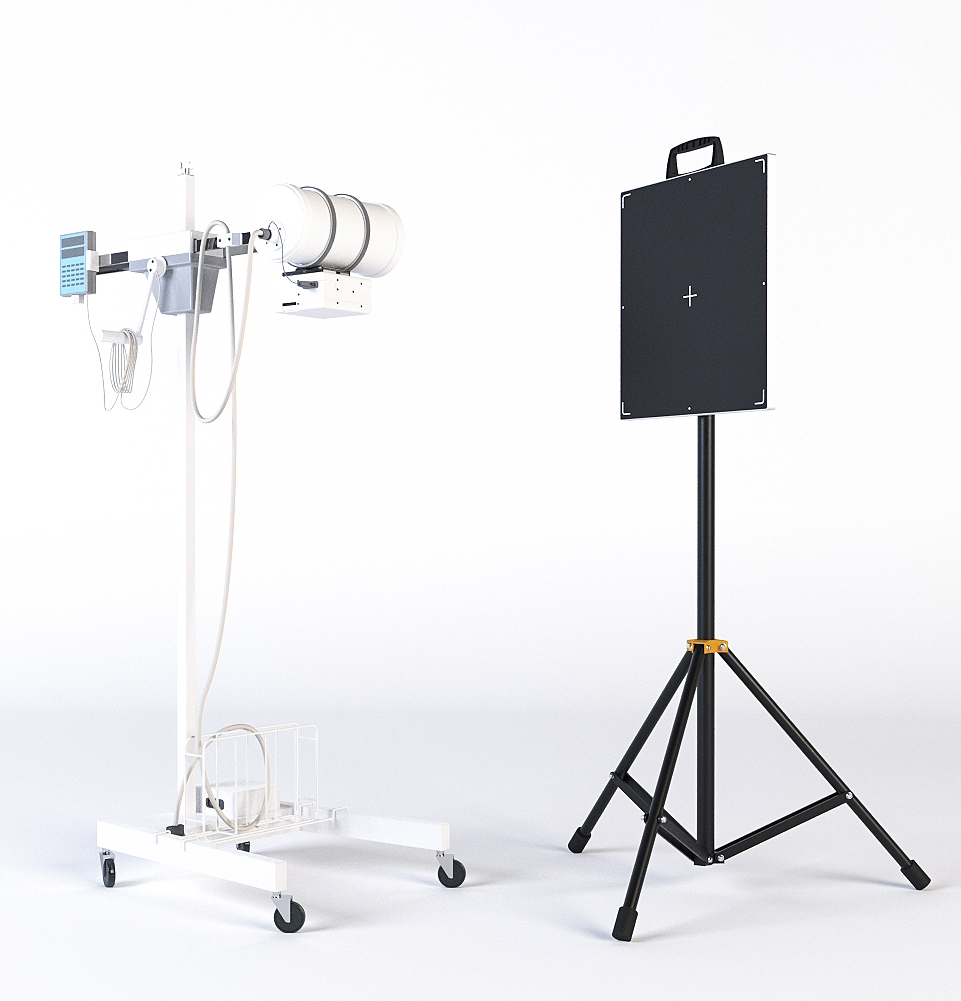 12L7 Arman with visualization system-digital flat panel
This model is designed to perform X-ray images of internal organs of non-transportable patients in hospital wards, as well as in field expeditionary and other non-stationary conditions.
Description
Characteristics
12L7 Arman with visualization system-digital flat panel is effective in providing emergency medical care for the diagnosis of injuries. Allows to take pictures in the analog and digital versions of the receiver. With a vertical collapsible column, with a wired control button, with an additional infrared remote switch-on button of high voltage, universal purpose and with an adjustable anode voltage of the tube, it is designed for the production of X-ray diagnostic images of human organs, as well as dental X-rays. The use of a flat detector significantly expands the capabilities of the device, which makes it easy to easily diagnose viral pneumonia and other diseases of the respiratory system.
— Easy to move (easily moves in wards, corridors and elevators; easily rolls over thresholds; easily connects to the network);
— Easy and fast positioning of the monoblock relative to the patient (easy moves of the tripod elements);
— Microprocessor control and a high-frequency generator allow to quickly conduct a radiographic study with a low dose of radiation;
— One of the main advantages is the weight of the device, which does not exceed 50 kg.
It is possible to complete the device with a digital X-ray imaging system. The software of the visualization system allows to fill out a patient's card and transfer a digital file to the archive.
An important factor is the protection against excessive radiation to which the medical staff is exposed. The device has a remote control button that allows the doctor to take a picture from a safe distance. Up to 760 organomatics programs provide clear and prompt operation with this device.
Parameters of the feeding device:
— power of the feeding device, kW: 3
— frequency of high voltage generation, kHz: 100
— the range of the electric quantity, мАс: 1-150
— voltage range, kV: 40-120
Picture taking time:
— at large focus, sec.:  0.1-10
— at small focus, sec.: 0.15-4.0
The number of organomatics programs (databases. / with extension): 60/760
Time of readiness to take a picture from the transport position (min.): 5
Parameters of the X-ray tube in a monoblock:
— small focus size, mm: 0.5 x 0.5
— large focus size, mm: 1.5 x 1.5
Image acquisition method: Film
Operating conditions — mains voltage, V
— mains voltage, V
Single-phase network 220 (±10%)
— frequency, Hz: 50(±1)
— network resistance, ohms, no more.: 1
Completeness: base, control panel, monoblock: with a diaphgram, a tripod, a snap button, a set of cables.
Weight of the device, no more: 50 kg