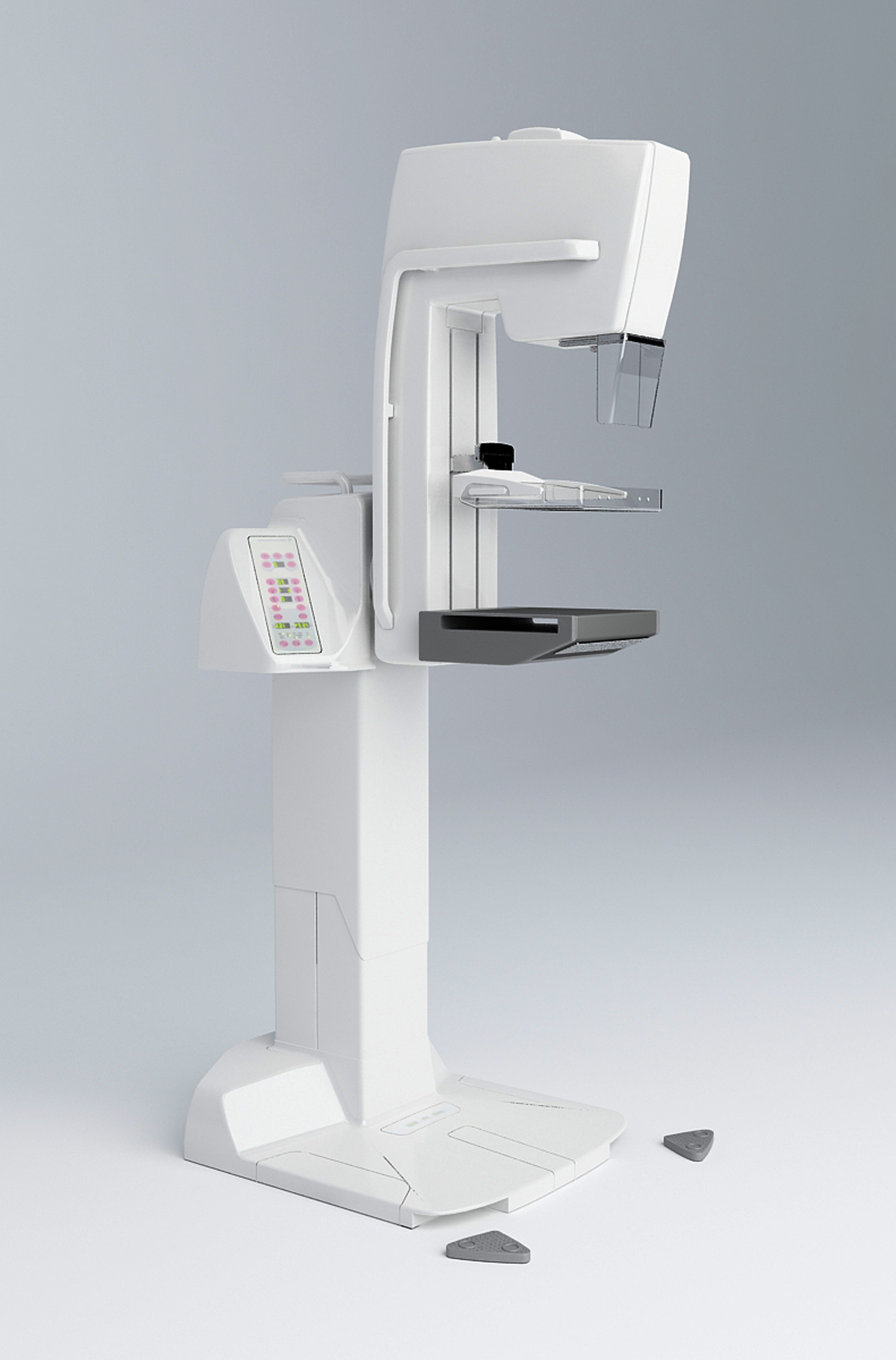 X-ray mammography device "AR-Mammo"
The X-ray mammographic device "AR-Mammo" is designed for radiographic studies of the breast in order to detect oncological diseases at early stages.
Description
Characteristics
To obtain a two-dimensional X-ray image, digital technology (a digital system for obtaining, processing, archiving and transmitting medical radiological mammographic images) or film technology is used. The technical conditions of the exposure are determined by the average density of the tissues, as well as the size and thickness of the breast tissue under compression.
Modular design, with a wide choice of options, optimized for mass screening and complex diagnostic procedures.
The quality of the images of the device allows to successfully perform all the main tasks in traumatology and conduct many soft tissue studies.
An important factor is the protection against excessive radiation to which the medical staff is exposed. The device has a remote control button that allows the doctor to take a picture from a safe distance. Up to 760 organomatics programs provide clear and prompt operation with this device.
— Flexible auto exposure control system;
— Digressive compression (AR-Mammo has the best mechanism with a range of speed modes for optimal compression of each type of breast density);
— High-speed two-angle rotating anode. The anode rotation speed is 9700 rpm;
— Focal spot 0.1/0.3 mm; 300,000 HU
— Air and oil cooling. Constant monitoring of the tube load, controlled by a microprocessor, protects the tube from overloads;
— Low radiation dose;
— Focal distance – 65 cm;
— Two control panels for user convenience: left and right;
— Improved bracket rotation mechanism for faster and softer movements;
— The angle of inclination of the bracket from -135 to +180;
— Simple and easy-to-handle auto-loading grid Tanks with automated loading and removal of the cassette;
— Specially designed grid for better contrast and resolution. Precise movements thanks to a microprocessor of 36 lines per centimeter; the grid ratio is 5:1
— Mechanized beam collimation, adjustable size of the radiation field with illumination after shooting.
— Compact size and light weight;
— Ergonomic and patient-friendly design